Your next party is as easy as…
Give us a call
Tell us about the party you are planning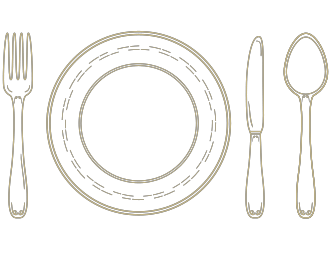 We handle the details
We'll book your staff, plan the menu, shop, cook, serve and yes, clean up
Relax…
and be a guest at your own party!
How Can We Serve You?
Take a look at the ways we make all your in-home special
occasions personal, distinctive and effortless!
Intimate gatherings are no fun when you do all
the work (and eat in your kitchen apron)!

Be A Guest At Your Own Table

Let us provide the chef! For 8 or more
guests you also get a server(s). Enjoy a
delicious menu while we handle all the set
up, serving, pouring and clean up.
Say 'Yes!' to hosting special gatherings and occasions
of all sizes in the comfort of your home (without
breaking a sweat in your party dress).

Be A Guest At Your Own Party

Put aside your overwhelm with one phone
call. We provide the chef, bartender and
server(s) and handle all the details so you
can entertain with confidence and ease.
For single or multi-day service,
executive assistants rely on us to plan their year's most important gathering.

Corporate Off-Sites with Confidence

We coordinate your chef and server(s), handle rentals and special purchases, choreographed to your work and play timeline, exactly the way you'd do it (if only you were here).
Multi-day vacations are carefree for everyone
(except the person doing the shopping, cooking
and cleaning for everyone else).
Multi-day in-home services are the solution.

Get Out of the Kitchen & Go Enjoy Tahoe

Your time is precious and so is your vacation.
We provide culinary services for every meal to
please everyone in your group – especially you.
When you need an extra set of hands, or additional
staff to execute a large event, we're here to help.

We Help Caterers & Home Cooks
Who Need Extra Hands

Hire a la carte staff to fill out your catering
team, or to work alongside you if you want
all the credit for the great food you cook.
Add a server to handle all the set up,
serving, pouring and clean up.

Inquire About Our A la Carte Staff
We are professional, polished, and discreet.